Trichome Institute
Trichome Institute There is always more to learn in the cannabis industry, and the Trichome Institute designed its online programming to help cannabis professionals continue their education. Trichome Institute is accredited by the Colorado Department of Public Health and Environment, the Colorado Marijuana Enforcement Division, the Department of Health of Puerto Rico, and the American Culinary Federation.
Max Montrose, the founder of Trichome, took his expertise in educating medical marijuana patients and built a comprehensive educational program to enrich the knowledge of those working in the industry. Since its inception in 2014, the school has been offering four courses: Professional Interpening, Cannabis for All, Cannabis Consultant Training, and Extractions and Concentrates.
For businesses that want to educate their entire team, the school also offers Cannabis Education for Businesses. Recently, the Trichome Institute also established a Cooking with Cannabis course. The school offers prices for individual courses, bundle deals for full program certificates, and discounted group rates. The Cannabis for All course is $49 and the full program bundle is set at $399
The Cleveland School of Cannabis
check it out, it's the Cleveland School of Cannabis, man. This place is the only state-approved cannabis school east of Colorado, dig? They got all kinds of exclusive opportunities for in-person and online learning. Since 2017, they've been helping students prepare for a career in the industry through their five areas of study: dispensaries, horticulture, processing, industrial hemp, and the medical applications of cannabis.
They even got an Executive Program that covers all five concentrations. And get this, they provide each student with a designated full-time academic advisor and they'll hook you up with a job after you finish the certificate. So if you wanna get in on the green rush, the Cleveland School of Cannabis is the place to be, man.
Oaksterdam University
Oaksterdam University in Oakland, California, man, it's like the hippest spot in town for all things weed. It's like the Harvard of pot, ya know what I'm sayin'? They got all kinds of classes and certifications for growin', sellin', and makin' the good stuff.
But since they opened their doors back in 2007, there's been all kinds of other schools and companies popping up, tryin' to get in on the action. But hey, more power to 'em, right? The more education and training for the cannabis industry, the better, am I right? Peace, love, and buds, baby.
Cannabis Training University
Yo man, if you're looking to get your foot in the door of the cannabis industry and make some serious green, you gotta check out the Cannabis Training University.
They got all kinds of certifications, from growing to cooking to budtending, and they even got a "Master of Marijuana" certificate that includes all of them for one low price. And if you're short on cash, they'll work with you to set up a payment plan.
But it's not just about getting certified, man. CTU also offers staff training for work teams, so you can learn how to get the job you want and be the best at it. And they got some heavy hitters behind them, like Ed Rosenthal, the guru of cannabis cultivation, and the National Cannabis Industry Association. And even, Tommy Chong, gives them my stamp of approval. So what are you waiting for? Get enrolled and start climbing that cannabis ladder to success.
Green CulturED
Green CulturED is the place to be for all your cannabis education needs, man. We're talking top-notch training and resources for novices, professionals, and team leaders, all in one convenient spot. We're part of the National Cannabis Industry Association, OSHA-approved, and accredited by regulators in multiple states. We got our start in Denver back in 2012, when recreational cannabis was first legalized, and we've been providing top-notch education ever since.
their programs are designed with "micro-learning" in mind, so you can take 45- to 60-minute sessions at a time, making it easy to fit education into your busy schedule. they got three separate learning centers for individuals, professionals, and team leaders, so businesses can get tailored solutions for their learning needs.
ther're also all about giving back, man. they got a social equity program for our customers, and our monthly "Scholarship Lottery" is open to both individuals and businesses. Individuals can get scholarships that cover tuition in full, and businesses can get a lifetime 50 percent discount on training services.
Prices vary depending on which learning center you choose, but generally it's $47 per month for individuals, $97 per month for professionals, and $147 per month for team leaders. Individual courses can also be purchased, with prices ranging from $17 for a course like Analysis and Testing, up to $597 for the Master Growing Certification.
Green Flower
Green Flower is the go-to spot for all your weed college needs, man. Established way back in 2014, Green Flower's been providing online training programs for individuals and businesses, and they even partner with accredited universities like the University of San Diego and Wisconsin to give students the skills they need to succeed in the cannabis industry.
With Green Flower, you can learn about everything from cultivation to business law to healthcare and even executive leadership. And for those of you who want to go deep, Green Flower's got the Ganjier Cannabis Sommelier Certification Program, where you can learn from the best in the biz, like Swami Chaitanya and Wendy Kornberg.
Now, the prices vary depending on the program and courses you choose. The Ganjier certification ain't cheap, but individual classes like Cannabis Fundamentals and Cannabis Patient Care are more affordable. And if you're looking to get a certificate through one of their university partners, it'll be a bit more expensive, but they've got financing options available.
And as far as time goes, some programs take longer than others. The Advanced Dispensary Associate Certificate takes 45 hours, while the Cannabis Onboarding Express program only takes a couple hours, and the Ganjier certification takes a full year of in-depth learning. So, if you're looking to get into the weed biz, Green Flower's got you covered.
Stockton University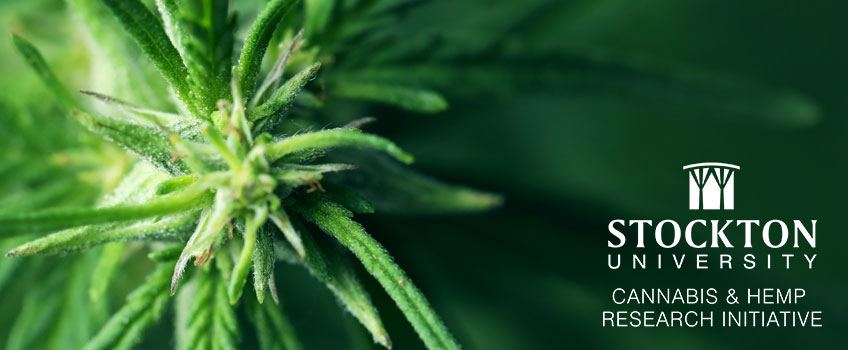 Stockton University got their act together and formed the Cannabis and Hemp Research Initiative (CHRIS) in 2019, man. They even went as far as to create a minor and a certificate program in Cannabis Studies. Led by Dr. Ekaterina Sedia and Professor Robert Mejia, the program covers everything from environmentalism and social justice, to risk management and cultivation, and even business, law, and retail fundamentals.
And the best part, man? The certificate program is only $1,995 and they even offer payment plans for those who need it. It's all online and customizable, so you can tailor it to your specific goals and interests. And you got 8 months to complete it, dude.
Clover Leaf University
Stockton University is a public institution and they got a lot more to offer besides this program, so it's definitely worth checking out.
Founded in 2009 in Denver, Colorado, Clover Leaf University is the first university specializing in phytotechnology to be approved, regulated, and licensed by the Colorado Department of Higher Education's Private Occupational School Board.
CLU provides the highest quality industry training and the most comprehensive curriculum available today. Clover Leaf University's faculty includes the industry's top-level executives, professionals, attorneys, instructors, cultivators, manufacturers, and industry leaders from all over the world.
Cannabis Education F.A.Q.'s
Q: What is the best cannabis education program?
The best cannabis education program depends on your individual needs and goals. For certification courses, some of the top cannabis education programs
For me Cannabis Training University is the best cannabis college out there today. I have taken many programs online for cannabis and their new programs they released in 2022 are incredible as far as content and value.
Q: What is a cannabis degree called?
A: A cannabis degree is typically referred to as a cannabis or cannabusiness degree. This type of degree typically focuses on the cultivation, production, business, and legal aspects of the cannabis industry.
Some universities also offer courses in cannabis chemistry, medicinal cannabis, and horticulture of cannabis.
Q: What is a cannabis college?
A: A cannabis college is an institution of higher education that provides courses and programs related to the cannabis industry.
These may include courses in horticulture, business, extraction, and bud tending, as well as seminars on marijuana law, policy, and reform.
Cannabis colleges typically offer certifications and degrees, including online courses and programs, to help students pursue careers in the cannabis industry.
Q: What do cannabis accountants do?
A: Cannabis accountants provide a wide range of services related to the financial and business aspects of the cannabis industry. They are responsible for managing the financial records of cannabis businesses, ensuring compliance with tax laws and regulations, and providing financial guidance and advice.
Cannabis accountants can help with the preparation of financial statements, tax returns, and other financial documents, as well as providing advice on financial strategies, budgeting, and cash flow.
They can also help cannabis businesses manage inventory, set up and maintain accounting systems, and provide financial forecasting.